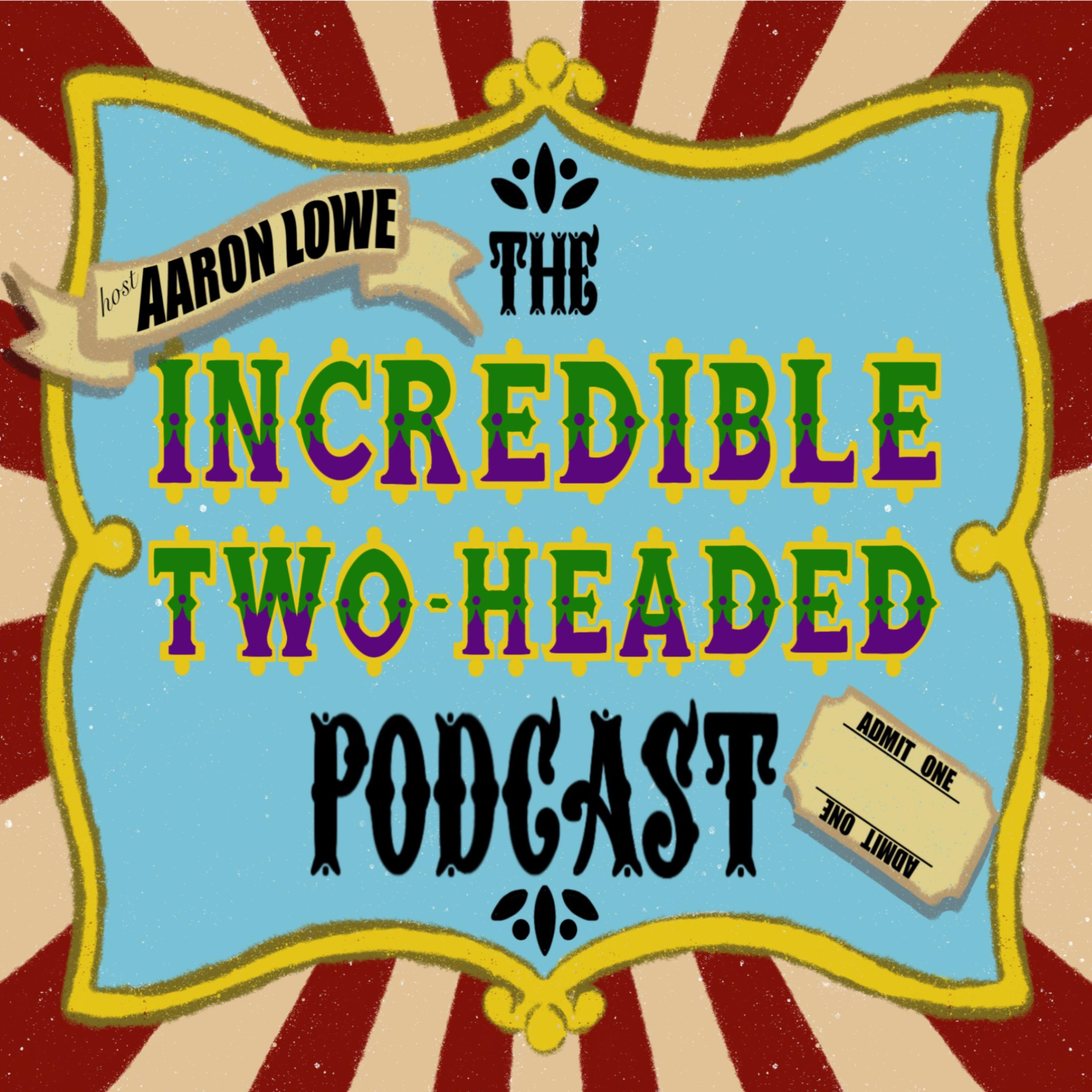 Each week your host Aaron Lowe awakes to find his head grafted onto the body of another cinephile. Not in place of their head, just next to it. Together they are given a note with an oft-cryptic topic scrawled on it, and must each pick a movie to discuss that fits that topic. Who is doing this and why? Don't ask us, we just work here. This is... the Incredible Two-Headed Podcast!
Episodes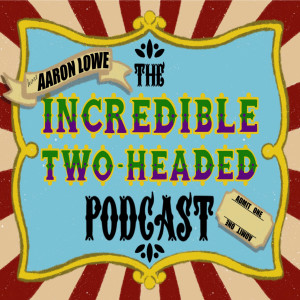 Sunday Aug 14, 2022
Sunday Aug 14, 2022
Look at that! Our second episode released on schedule! Things are looking up around here.

Joining me today is the inimitable Joey Clift, a writer/director/producer/performer whose work has appeared on Nickelodeon, Nerdist, Cartoon Network, and soon Netflix, among many others. Joey came by to discuss Prey, the new installment in the long running Predator franchise, as well as stuff himself with shredded cheese.

Joey can be found on twitter @Joeytainment, on instagram @JoeyCliiiiiift (that's six I's), and some of his work, including his short film Telling People You're Native American When You're Not Native is a Lot Like Telling a Bear You're a Bear When You're Not a Bear, can be found on vimeo by searching Joseph Clift.